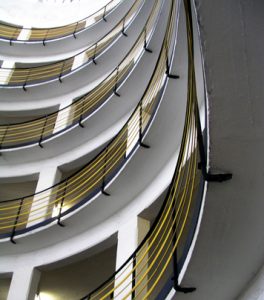 Even if Venice is famous for being a city with no cars, it doesn't mean you cannot arrive here by car.
Venice is well connected to the mainland through the long and monumental Ponte della Libertà, which let you reach the city with your own car. But, then, you have to find out a place where to park in Venice.
Here's what this article is for.
Parking in Venice can be expensive, but there are multiple options you can choose from, with different prices and locations.
Parking in Venice: how to choose the right park lot
First of all, be aware that Mestre is also a good place for parking your car if you want to spend a bit less. If you park here, then you have to take a bus or a train to get to Venice. Not a big deal if you consider that it takes about 20 minutes.
Apart from that, at Piazzale Roma you'll find several parking lots with different ranges of prices. Of course, the closer you park the more you pay. What we suggest you do is consider both the price and the kinds of services the parking lot offers. Parking in Venice hasn't to be stressful, but just the beginning of your trip in the most beautiful city in the world.
Where to park in Venice: all the parking lots close to Piazzale Roma
As we said, you can choose among a wide range of security-monitored parking lots, some of them are in Piazzale Roma, where the bus station is, and some other are in the area of Tronchetto.
Tronchetto is an artificial island, mainly used as a car park. The so-called People Mover, a public transit system, connects it to the city entrance, Piazzale Roma. You can also walk from here, to reach the city center, but it takes about 20 minutes.
Garage San Marco
This is one of the biggest and well-served parking lots in Venice. It's open 24/7  and there's space for 900 cars.
You can book your parking space online and if you stay at our hotel, you can get a 10% discount on the total amount when you take your car back.
Tronchetto Parking Venice
As the name suggests, this car park is situated in Tronchetto. It's cheaper and wider than the previous one, but it isn't the closest to the city. You can't book a place online, but you won't have any difficulties in finding one when you get there.
Autorimessa Comunale
It's the public parking garage of Venice and it can host up to two hundred cars.
It's open 24/7 and you can book your car place online, by adding this option to your Venezia Unica card.