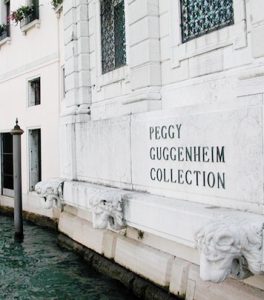 Venice is literally full of museums to visit and unless you have your whole life to see them, you have to make a selection while your are planning your trip.  In this article you'll find a list of the top 5 museums in Venice you should visit, to get the most out of this amazing city.
Doge's Palace and the St Mark's Basilica
Immagine a huge palace with immense meeting halls and rooms fully decorated with Tintoretto's and Veronese's painting, this is The Doge's Palace, the home of the Venetian government.
Beyond all this regal structure, the Doge's Palace hides several narrow rooms that where used by scribes and bureaucrats to manage the business of the Serenissima Republic. Purchasing the Secret Itinerary you can visit this part of the palace too.
Probably you don't know that St Mark's Basilica used to be the doge's private chappell. This church is unique, its ceilings are covered by shining gold mosaics that you won't see anywhere else.
Academy Gallery Museum of Art
You can't come to Venice and not going to the Academy Gallery Museum of Art. The Accademia Galleries are located in front of the Accademia Bridge and hosts inside a rich collection of Venetian paintings from the Bizantine and Gothic fourteenth century to Renaissance period.
National Archaeological Museum
If you are a fun of Roman and Greek history, this is the place that will satisfy your curiosity, with a well-stocked collection of sculptures, coins and much more.
If you are more interested in Egyptian and Assyrian-Babylonian cultures, don't worry, there are a lot of antiques too.
Peggy Guggenheim Collection
The person of Peggy Guggenheim and the story of her passion for art is well known all over the world and in the many museums named with her name. The Palazzo Venier dei Leoni is the palace where Peggy lived during her stay in Venice and where the collection is.
The main exhibition shows the Peggy's personal collection, which boasts pieces of Cubism, Futurism and Surrealism.
Palazzo Contarini del Bovolo
Would you ever bet to find a tower in Venice that look like the Pisa's one? We can swear, it exist for real and it's called Scala Contarini del Bovolo (Bovolo Staircase). Beyond the beauty of the staircase itself, climbing it you have the chance to see Venice from above and it's something you really won't forget.